Cool!
>>
This Super Dog's Parkour Skills are Off the Charts
The video above, uploaded last month, is a remix of his insane tricks. Or as Gawker put it in a headline, it demonstrates how "
t

his dog is better at park our than most humans are at anything

.
"
Read more >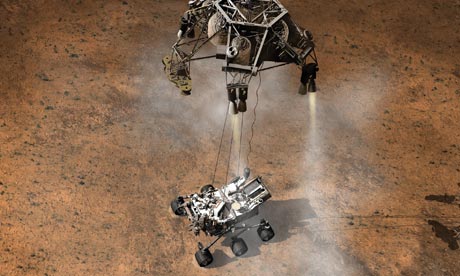 Space

>>
5 reasons to be excited about Curiosity

NASA's newest adventure to Mars has begun! The Mars Science Laboratory mission delivered the Curiosity rover to Gale Crater..
Read more >
So You Want To Be A Designer: Top 5 List
Called an interface guru by publications like Wired and Fast Company, Aza is the co-founder of Massive Health, and was until recently Creative Lead for Firefox. Previously, he was a founding member of Mozilla Labs.
Learn to Love Annoying People
Unfriendly people... Bad drivers... Incompetent customer service reps... These are a few of my least favorite things. In fact, they're downright annoying.
Read more >